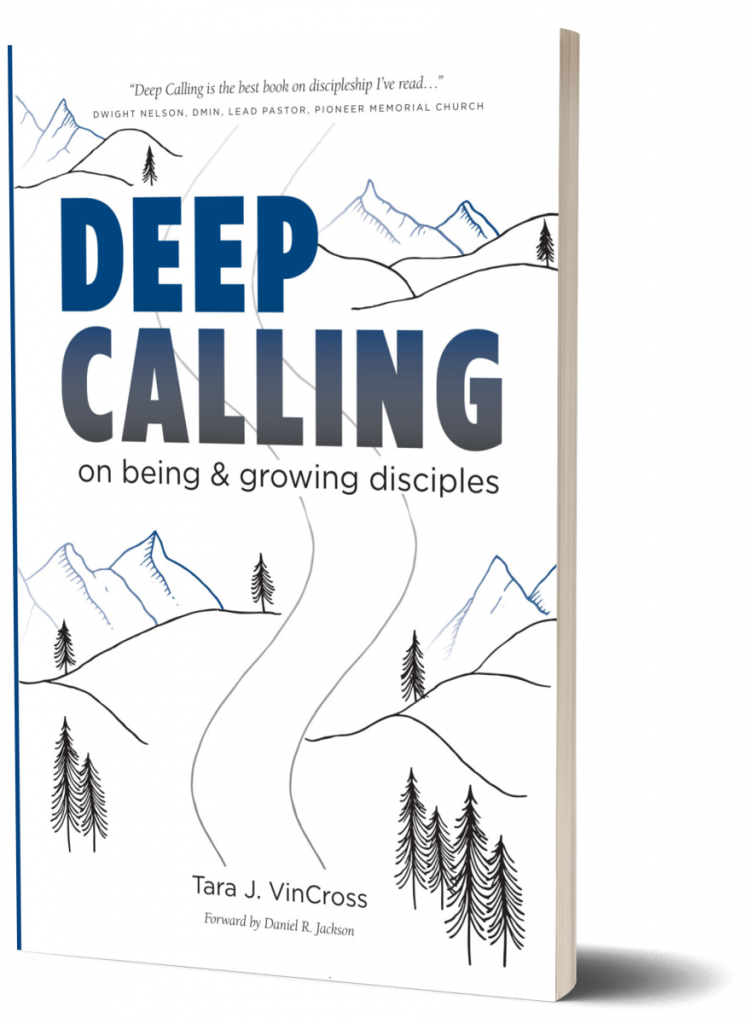 "Deep Calling is the best book on discipleship I've read. Tara VinCross's fresh, engaging pictures of Jesus and church and life–in tandem with her refreshing authenticity over the everyday glory (and struggle) of following Him and helping others do the same–is what our "post-pandemic" lives are needing!"  
– Dwight K. Nelson, DMin Lead Pastor, Pioneer Memorial Church
Deep Calling: on being and growing disciples
is a wholistic discipleship movement – discipleship and disciple-making that emphasizes a life-long process, not a destination. It's about making space for God in the every day, bearing witness to transformation in the ordinary. It's about knowing truth and experiencing Truth. It's about learning to listen to the voice of God. It's about satisfying your longing with the only One who can satisfy your soul. All are invited. All are welcome to answer the deep call of God.
Journey with God in trust…      
Discover more of who you are…   
Imagine what is not-yet for your church…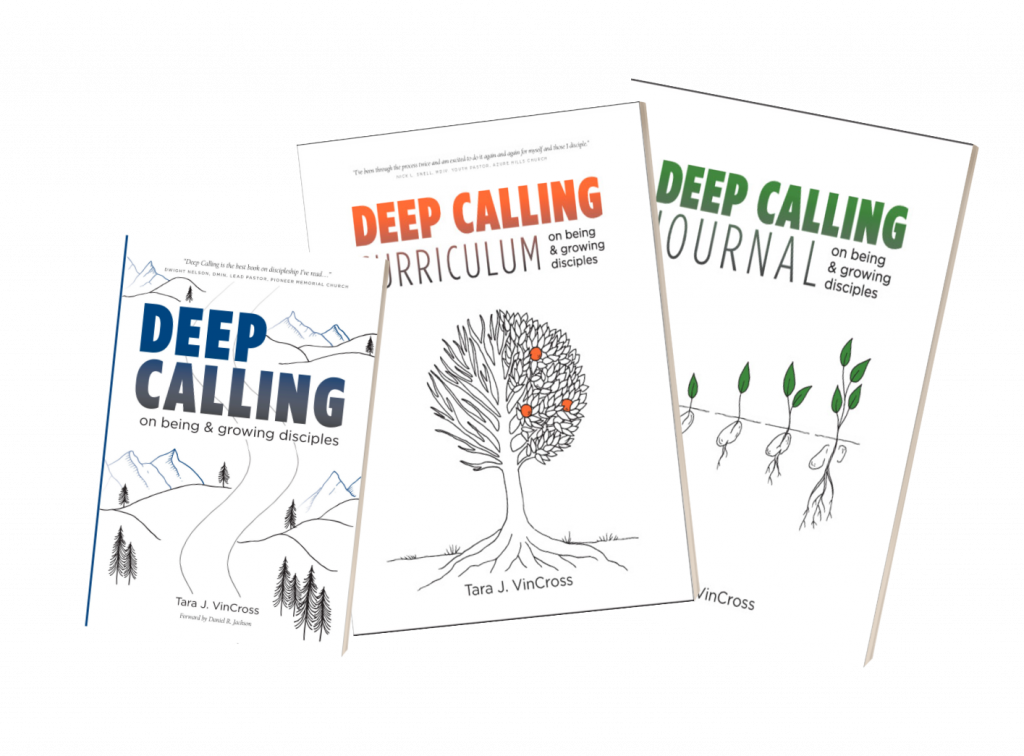 3 part set includes the Book, Curriculum Guide, and Participant Journal.  Everything you need to launch a discipleship process in your church or small group.
God Loves Me and All My Feelings.
Give children language to name their feelings and empower them to know what to do in response to what they feel. This book sets a foundation of God's acceptance and love for the whole range of their human experience, building resilience and a willingness to face feelings that are sometimes difficult. 
"Creative. Thoughtful. Sound. I highly recommend it." – Randy Roberts, DMin, LMFT
"A beautiful book with words every child needs to hear." – Sarah Griffith Lund, Author of Blessed Are the Crazy
"I've been on the constant lookout for beautiful, theologically sound children's books. I am thrilled that we finally have a book like this! — Rochelle Webster, Mdiv
"God is in love with all of you!" – Damian Chandler, MDiv, author of The Crooked Christmas Tree 
"The ability to accept the belovedness of one's own feelings, along with providing vocabulary and strategies for handling them constructively, will equip children for those "it's not fair" and "she hurt me" times of childhood." – Ginger Ketting-Weller, PhD
"This is a great resource for teaching little ones the foundations of emotional intelligence…" — Clayton Koh, MAT
"This book will help facilitate encouraging conversations about complicated emotions." – Joyce Newmyer, President/CEO