Who is God? explores images of God in the Scriptures, casting light on this timeless question asked by young and old alike. Embark on a journey of joy and imagination to discover the surprising ways God wants to be known by each of God's children. Readers will find themselves invited into more meaningful connection with this relational God of countless wonders.
This concept of God is so beautifully and creatively illustrated and it will capture any young mind! It's a great read for all Christian families!
This book beautifully illuminates the character of God in a way that's inviting and engaging and will draw hearts, young and old, to the goodness of God. This is a resource I've been longing to have for my own children.
Who is God? is a priceless gem! The book is beautifully illustrated, skillfully written, and filled with hope and love! I highly recommend it as a must-have for every believing parent or guardian.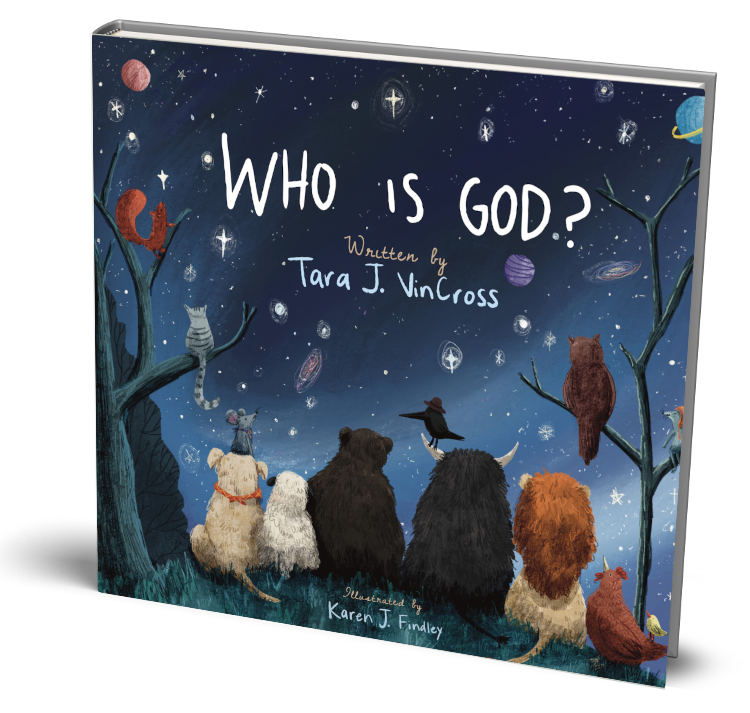 Tara J. VinCross, DMin, is a pastor, mama, storyteller, and visionary based out of California. TaraVinCross.com 
Karen J. Findley is a Christian illustrator based in Michigan. FindleyArtStudio.com